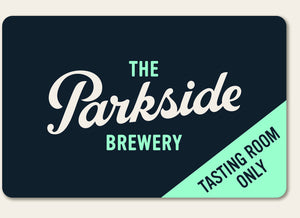 Give the gift of beer with a Parkside Tasting Room gift card! 
A physical card will be shipped to you in the mail (or you can choose Pick Up at the Tasting Room at checkout). 

Tasting Room gift cards are ONLY redeemable at the Parkside Tasting Room in Port Moody, BC and are not valid on our online store. 
Looking for online store gift cards? You can get them here»